Mercy Ships began our mission to provide hope and healing to those in need in 1978. Each year we send hospital ships filled with volunteer professionals who selflessly provide life-changing surgeries to children and adults who otherwise would go without. Together we are saving lives.
Support from World Leaders
Our mission is not one we can accomplish alone, and the ongoing support from many of the world's leaders is key to bringing hope and healing to even more people. Thank you! 
Dr Ernest Bai Koroma
Former President of Sierra Leone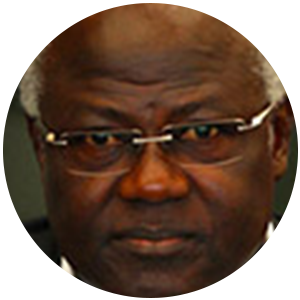 "You (Mercy Ships) saw an opportunity to collaborate with us to restore hope and give a future to our people and to provide a resource centre to restore our capacity."
Ellen Johnson Sirleaf
Former President of Liberia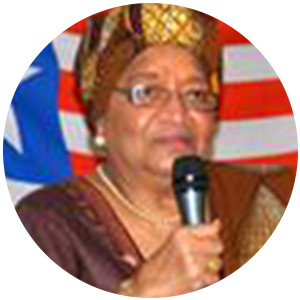 "Mercy Ships has shown great compassion on the Liberian people for a little more than a year since docking off the Liberian shores. On behalf of the Liberian people, I wish to thank all the volunteers on the ship who come from all over the world for their sacrifice and the comfort they have given to so many poor and needy Liberians."
Bill Clinton
Former President of the USA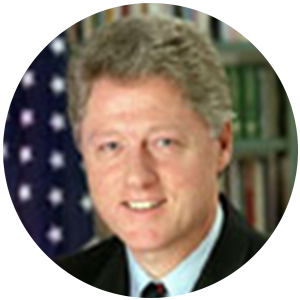 "Whether providing vital medical assistance and education or offering your construction and agricultural expertise, the dedicated workers of Mercy Ships have brought new hope to countless people around the world."
John Key
Former Prime Minister of New Zealand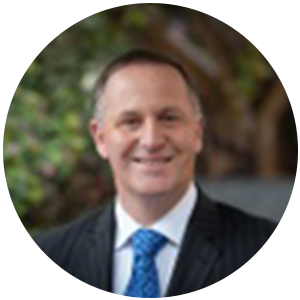 "The margin between life and death can be extremely slender and that is why the work of Mercy Ships is so vital for the world's poor. The organisation's work in providing free surgical and healthcare services has made a huge difference for almost 40 years through the hands of skilled volunteers. Those volunteers and the contributions from Mercy Ships supporters give hope where there might otherwise be none."
John Howard
Former Prime Minister of Australia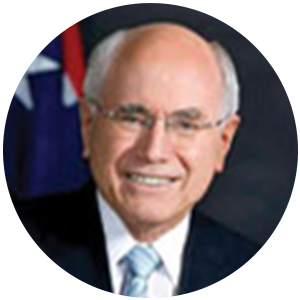 "Mercy ships has a well-deserved reputation as both a source and a trainer of medical care to many people, as well as a provider of medical equipment and hospital supplies. Its parallel emphasis on community-based training and agricultural infrastructure projects ensures that the longer-term growth of developing nations is also addressed. Mercy Ships is to be congratulated on its important contribution and I wish them every success."
Tony Blair
Former Prime Minister of the UK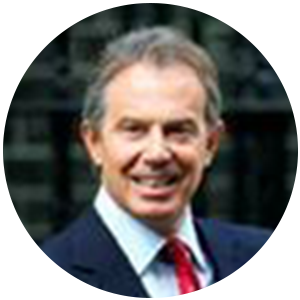 "Their work goes beyond healing and comforting the sick… it provides a sense of hope that is badly needed in the places they work. I am delighted to give my support to Mercy Ships."
Nelson Mandela
Former Prime Minister of South Africa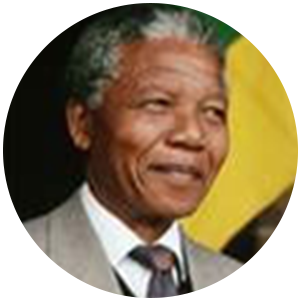 "I applaud the Mercy Ships in their efforts of transformational development as they make a lasting difference in a world of need. Mercy Ships has committed themselves to the vision of an African renaissance in their vision of bringing hope and healing to the continent of Africa… I salute the vision and mission of Mercy Ships and ask that you join me in supporting their noble work and contribute to make this world a better place."
Through surgical care, medical training, and infrastructure development, we impact millions.
With your help, Mercy Ships is working to meet the overwhelming need for safe surgery worldwide.
By training local professionals in vital medical procedures, we create a lasting legacy of healing.
Our dedicated volunteers are selfless servants who fuel the lifesaving mission of Mercy Ships.
Don Stephens founded Mercy Ships in 1978 with the purchase of the Anastasis, where he and his family lived for ten years. During his time as President of Mercy Ships, Don directed and led thousands of professional volunteers from over 40 nations as well as employees in offices in 16 countries.
He's also the voice of "The Mercy Minute"—a radio broadcast aired on over 840 stations daily—and the author of three books: Trial by Trial (1985), Mandate for Mercy (1995), and Ships of Mercy (2005). In 2009, he was awarded the International Humanitarian of the Year award from Variety International.