The screening team travels up country to remote areas of Benin to find patients who need help, like Faith – a young girl from Kandi with severe bilateral bowed legs, Jonas from Ghana who had surgery on the ship 10 years earlier but his facial tumour has grown back, and Thierry – a mechanic from Parakou whose life-saving surgery turns out to be just the beginning of a dramatic journey of healing.
Crew & Patient Bios
Meet the Mercy Ships volunteers and their patients featured in Episode 6 of The Surgery Ship.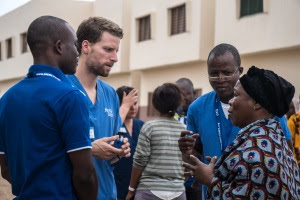 Nate Claus
Screening Supervisor – USA
Nate Claus is a Registered Nurse with over 8 years of experience in critical care, burns, paediatric emergency medicine, and global health. Last year in Madagascar he was coordinator for our field screenings but this year is his first time as Screening Supervisor for the entire screening operation – a significant step up in responsibility.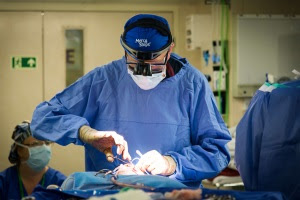 Dr Gary Parker
Maxillo Facial Surgeon – USA
No one embodies Mercy Ships like Dr. Gary Parker who has spent his professional life on board. During his 30+ years of continual service with Mercy Ships, Dr. Gary met and married his wife Susan and the couple brought up their two children on board.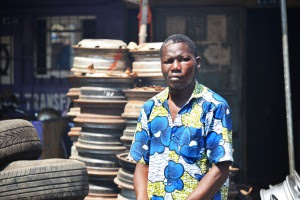 Thierry
Maxillo Facial patient, 41
Thierry is a perceptive and thoughtful 41-year-old mechanic from Parakou, a town over 400km from where Mercy Ships is docked in the port of Cotonou, Benin. Thierry is keenly aware of the reactions people have to the way he looks. For Thierry, the opportunity to have his tumour removed and look like other people is the chance at a new life.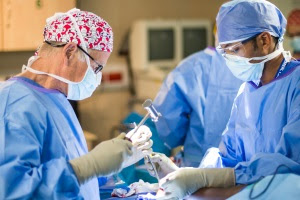 Dr. Frank Haydon
Orthopaedic Surgeon – USA
The impact of the work of orthopaedic surgeon Dr. Frank Haydon goes beyond his individual patients. Many of the people he's helped have been rejected by their communities and families, so providing compassion and corrective surgery changes the person's self-image and provides inspiration and hope for many.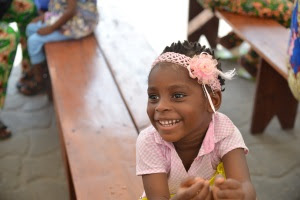 Faith
Orthopaedic patient, 3
Three-year-old Faith's legs started to bow outward at age one. Without surgical intervention, they will continue to grow worse. As the Mercy Ships screening team travelled up country to the city of Kandi, in the far north of Benin, they met Faith and she received an appointment for surgery on the Africa Mercy.