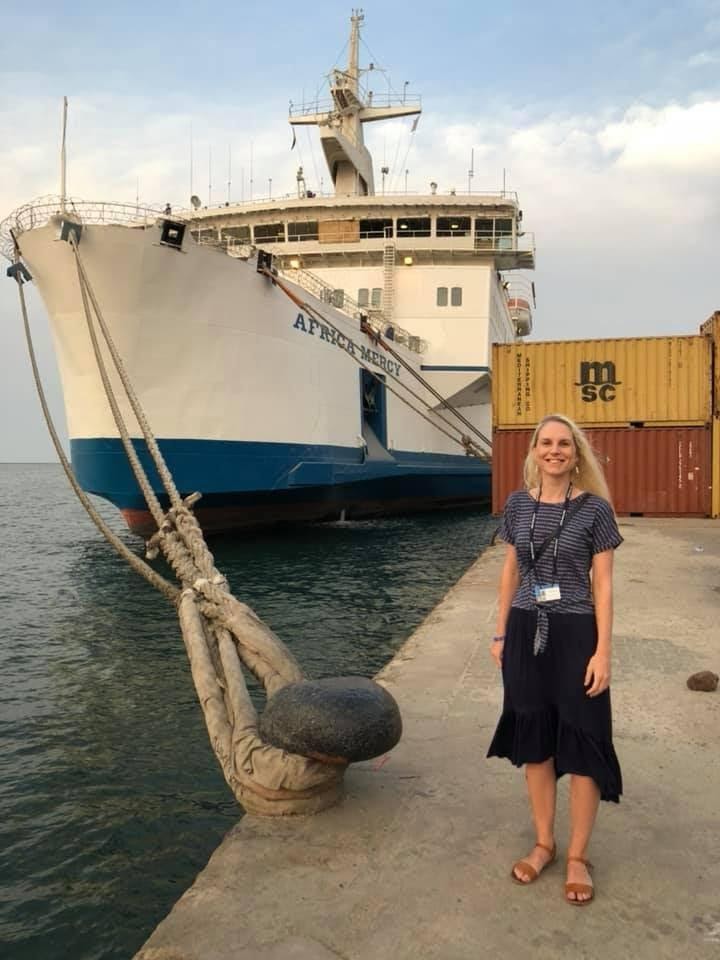 HOW TO VOLUNTEER
We're here to help
Hi, I'm Melissa and I'm here to answer any questions you have about volunteering with Mercy Ships.
I'm so excited that you're interested in joining us to bring hope and healing to those who need it most by serving on board. There are many ways for you to get involved with Mercy Ships and we're looking for passionate people just like you.
Look through our volunteer opportunities, find out more about what life's like on board our hospital ships, and browse the frequently asked questions. If you need any further information or would like to chat further about volunteering, just let me know! I've been with Mercy Ships for a while now and served on board as a Housekeeper in 2019. 
If you have questions about the application process, what to do once you're accepted, need help while you're on board, or someone to talk to once you arrive home from Africa, I'm here and very happy to guide you along each step of your Mercy Ships journey.