VOLUNTEER ROLES
Electrician
This is an unpaid volunteer role on board the Africa Mercy or Global Mercy, hospital ships serving those in need in sub-Saharan Africa by providing free, life-saving surgeries and strengthening health care systems.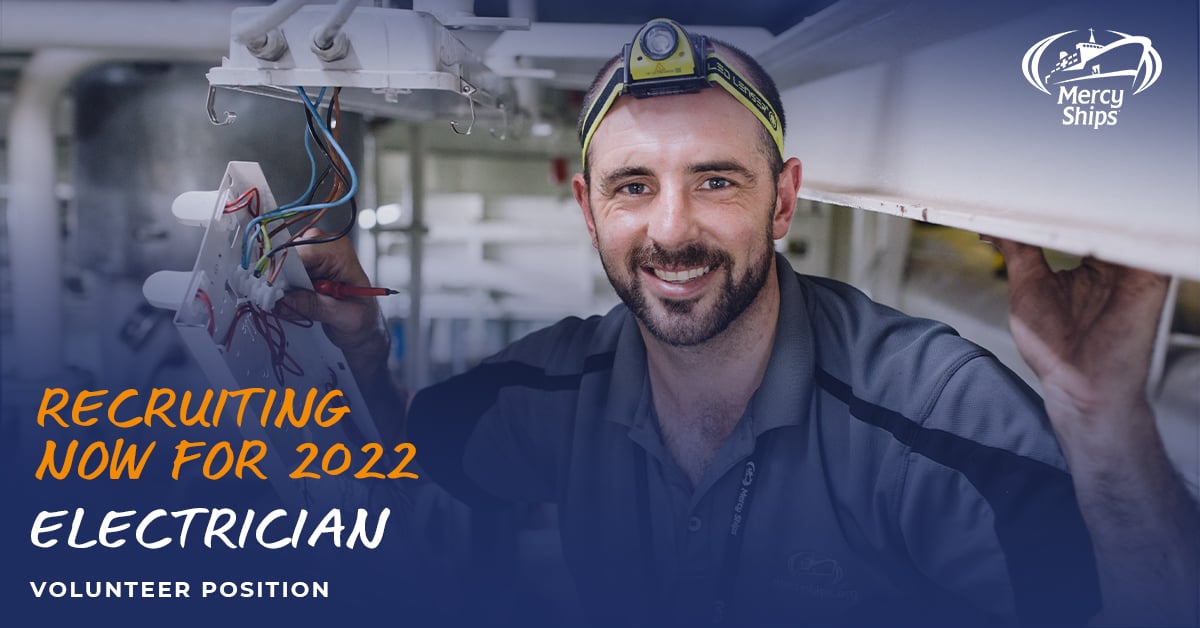 The Electricians perform electrical work as assigned by the Chief Electrician for the proper maintenance and repair of the on board electrical equipment. You and your team will be installing new equipment, as well as taking care of the maintenance and repair of existing equipment, including the fire safety panel, our most important system on board. 
The Electrician volunteer position, part of the Engineering Department, will be located on the Africa Mercy or Global Mercy, the world's largest non-governmental hospital ships. The preferred minimum time commitment for this role is three months or longer.
Qualifications Required:
Successful completion of Basic Training in accordance with STCW A-VI/1-1 to 1-4 (if joining for 6+ months) 

Successful completion of Security Awareness according to STCW A-VI/6-1 (if joining for 6+ months) 

Education and training showing evidence of a thorough knowledge of electrical equipment and distribution systems 

Ability to effectively understand and communicate in clear English
Want to know more?
To start your journey with Mercy Ships, please provide the details below to receive more information about becoming a volunteer.