By David Forrest, former long-term volunteer
For 12 years we watched our good friend Dr AJ Collins return to the ship each year as a surgeon. We heard stories from him and other Mercy Shippers of the practical and real life-changing surgeries delivered by the volunteers on board the ship. AJ told me that they had a school on board which gained my interest. I applied for a one-year teaching position and was offered to lead the school as Principal for 3 years. Our family said yes and the rest is history.
Don Stephens, founder of Mercy Ships says "Once you walk up the gangway, your life will never be the same." That was true for us. The experience was life changing for all of our family because you come to understand that your life can play a significant part in bringing hope and healing to others. That doesn't stop when you leave the ship. You realise you can make this world a better place by being who you are, with what you bring. Whether you are a mechanic, carpenter, teacher, nurse, cleaner, barista or surgeon, you can contribute to changing peoples' lives.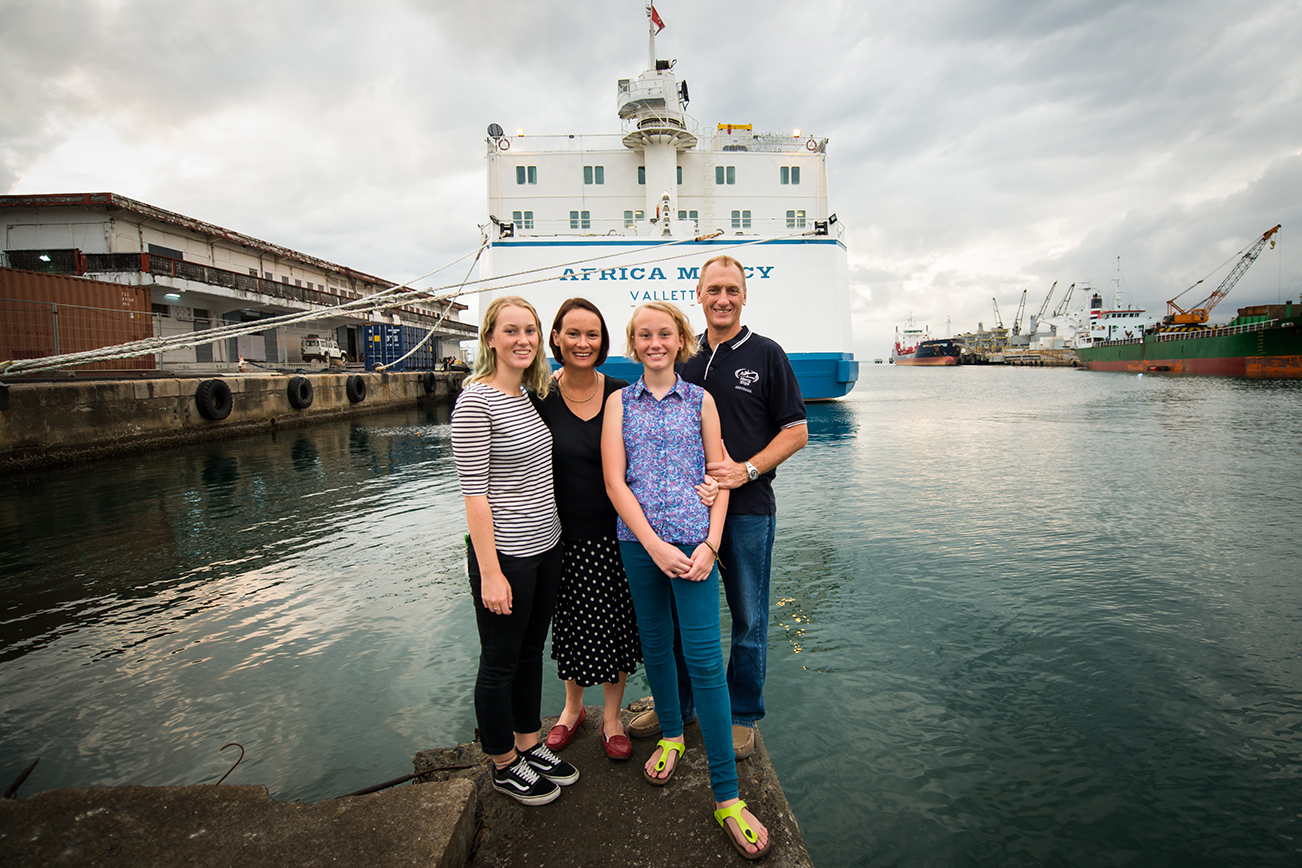 One of my highlights from being on board the Africa Mercy was during the field service of Madagascar in 2015. I saw the change in Sambany's eyes from hopelessness to hopefulness.
For over 35 years, Sambany had a tumour which grew in size, ultimately weighing 7.46 kg. He was well aware of the risks. "I know without surgery I will die. I know I might die in surgery, but I already feel dead inside from the way I'm treated. I choose to have surgery," Sambany said.
His wife thought he was dead and returned home. This was a real visceral experience for both Sambany and I. Bringing hope and healing isn't just a mission statement for Mercy Ships, it is a daily reality on the ship.
The academic standards for the Mercy Ships school are high and small class numbers means great teacher student ratios. The volunteer teachers are committed to servicing the students who come from all over the world. They are all loved, valued and supported.
Both of our children went into high school. They learnt lots about different cultures and made great friends from around the world. If you have a heart to serve and a spirit that is open to grow, if you are willing to be tested (personally and professionally) and are open to the journey God has for you, you will discover new possibilities and abilities within yourself and new ways to live your life. You will remember this life changing experience.
There are so many ways to get involved with our mission of bringing hope and healing to those in need. For more information, check out mercyships.org.au/volunteer.